Environmental Protection
Being world famous quick turn PCB manufacturer in China, we Sayfu Multilayer Circuits Co.Ltd continues to focus on environmental protection and clean production, take actions to protect surroundings, and strictly abide by international and domestic conventions and requirements.Sayfu has had a sophisticated environmental protection facilities system, which can control pollutants effectively.Printed Circuit Board field is with heavy pollution if without suitable control, however, we are pay much attention to that from each staff to management to take the responsibility of a PCB factory to the earth.
The PCB industry's unremitting efforts in environmental protection have brought gratifying progress. In terms of electroplating, pure tin electroplating has replaced electroplated lead tin; in terms of surface treatment, lead-free hot air leveling has replaced leaded hot air leveling; Lead-free OSP, chemical tinting, and chemical silver plating have been developed; In terms of traditional PTH, sodium potassium tartrate and low concentration of formaldehyde are used in the chemical copper plating solution, without EDTA, and the wastewater treatment is relatively easy and the working environment is relatively friendly.
The industry is also exploring, researching and developing formaldehyde-free, no EDTA chemical copper plating, etc.In addition, in recent years, the development of direct electroplating process, mainly conductive carbon black, conductive palladium, conductive polymer, etc., do not use toxic and harmful formaldehyde and EDTA, the wastewater discharge reduction, simple treatment, good working environment, more environmental protection.
In fact, environmental protection is not only investment, but also output: a circuit board factory a month recycled copper worth hundreds of thousands of yuan.It can be said that "good has good news".Environmental protection is the eternal theme and the focus of the industry for a long time to come.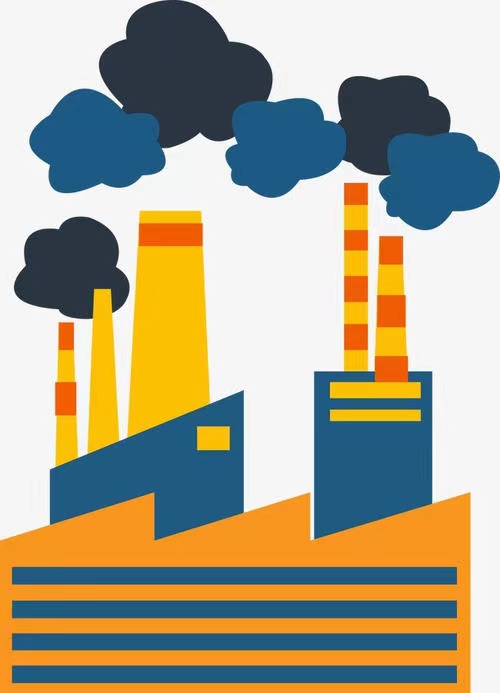 At this stage, there are various degrees of ecological and environmental problems around the world. The levels with global hazards include air pollution, water pollution, and environmental pollution in large cities. With the economic globalization of economic development and trade development, air pollution has increasingly shown a trend of modernization. Air pollution will cause immediate destruction and harm to the ecosystem, such as desertification and forest destruction, but also indirect damage to the ecosystem and human society. Such indirect environmental effects are more harmful than the immediate damage caused at that time. High and harder to remove. For example: global warming, acid rain and other hazards, the ozone hole is also an environmental effect derived from environmental pollution. This type of environmental effect derived from air pollution has a hysteresis effect. It is usually not easy to be noticed or thought of at the time when environmental pollution occurs, but once it occurs, it indicates that air pollution has already developed to a considerable degree. Nature and air pollution are the fastest and the most easily experienced adverse effects by human beings are to reduce the living quality of the human natural environment, endanger the quality of human life, physical and mental health, and production and manufacturing theme activities.
The environment is the condition on which human beings live, the home of all living creatures on earth, and the basis for supporting industrial development.
At present, the industrial development is becoming more and more restricted by environmental pollution and resource shortage. It is urgent to reform the industrial development mode and seek a new way out for development.The key point of environmental protection and industrial development problems lies in how to reduce the adverse effects of industrial development to the minimum extent that the environment can bear.To solve the problem of environmental protection in industrial development, we should not only moderate the scale and speed of industrial development, but also upgrade the industrial structure, and eliminate high energy consumption and high pollution equipment and methods.In order to change the extensive development model, develop new energy sources, clean energy, and save resources, although China ranks second in the world economy, the environment has great constraints on industrial development, and the research on environmental protection and industrial development is very urgent and necessary.The correct industrial mode of environmental protection development can not only develop the economy, but also be conducive to the protection of the ecological environment, and help to improve the efficiency of the utilization of resources.The best way for industrial development is to take the road of sustainable development and realize resource-saving and environment-friendly development.
Protecting the environment is the obligation of every citizen of our society. We should act consciously and insist on protecting the environment around us anytime and anywhere. Protecting the environment is also a place to protect human survival. We Sayfu Multilayer Circuits Co.Ltd company (quick turn PCB manufacturer in China) has been adhering to the concept of sustainable development, green development, to build green environmental protection enterprises.
What do we need to do?-quick turn PCB manufacturer in China
Rational use of natural resources to prevent environmental pollution and ecological damage.
To protect the environment, to protect the earth, is to protect ourselves.
To be kind to the earth is to be kind to yourself. Economic development can not be achieved at the expense of the environment.
From 2019 year, because of this coronavirus, our lives have been disrupted and everything has been disrupted. You must wear a mask when go out , wash your hands frequently.