HDI PCB with gold finger-High presion 12L 3rank
Images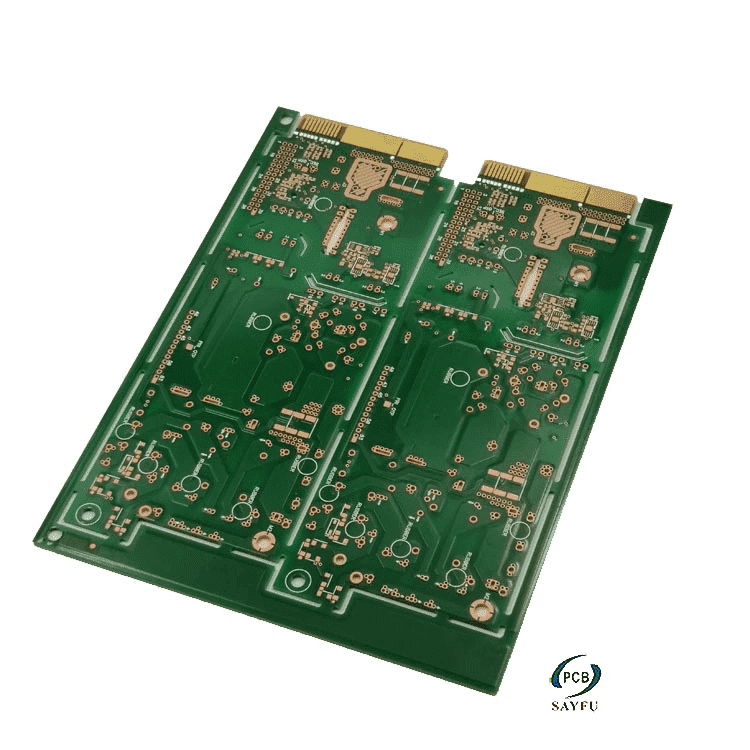 General Specification: 
Layer No: 12 layer
Panel size/mm: 184mm*102mm
Material: FR4
Finished Thickess:1.2mm
Finished Copper: 35um
Surface treatment: ENIG+gold fingers(30u)
Soldermask: Green
Silkscreen: NA
Special Technology: Laminate for 4 times
HDI PCB with gold finger-Why choosed us ?
More Than 15years Professional hdi PCB industry experience. SAYFU is a HDI PCB with gold finger manufacturer located in Shenzhen since 2001.With ISO 9001:2015, AS9100, TS16949 and ISO13485, we can support different customer requirement. We can cover all kinds of high- tech technologies: Rigid multi-layer PCB, Flex PCB, Hybrid PCB, HDI board,metal based board etc.
Around 500 full time staff with a capacity of 60ksqm per month, 12,000 square meter of factory. SAYFU is a professional PCB supplier from 1 layer up to 24 layer including special HDI technology, special material like rogers, ISOLA, M4, M6.
Key information for you about SAYFU
Total 20 years' experience on multi-layer PCB industry.
With 20 years experience on PCB business.
Very flexible on all kinds of order volumes with very aggressive cost.
Support both FOB HK and DAP service
A professional quality team to guarantee reliable quality.
Payment term:TT 30-60 days payment term after shipment(No deposit )
Certificates:ISO9001 IS014001 TS16949 UL ROSH

NO MOQ /Quick Turn/Turnkey PCBA
Payment term:Paypal/TT/Union Pay
PCB Prototype Manufacturer Sayfu HDI PCB gold fingerEnterprise culture

Part of HDI PCB industry's production line


Part of HDI PCB factory test machines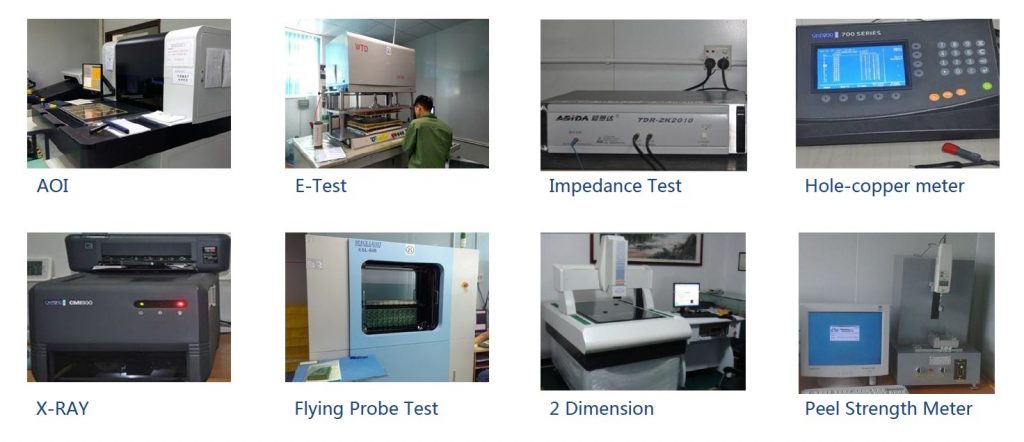 China top class hdi print circuit board manufacturer International Sales Team